Devansh Babla:  Devansh is a 17 year old student at Enver Creek Secondary where he is an essential part of the school's green team and the face of Enver Creek's sustainability initiatives. He is coordinatior of the school's green team that launched a greenhouse project growing food for the school's cafeteria.  He has co-lead the Surrey Youth Sustainability Network hosting several events and planning an outdoor sustainability conference.  He has a passion for the environment and his aspiration is to change, influence, and better his community by creating awareness – a ripple effect, and promoting the idea of sustainability.
Devansh chose Environmental Youth Alliance as his designated charity.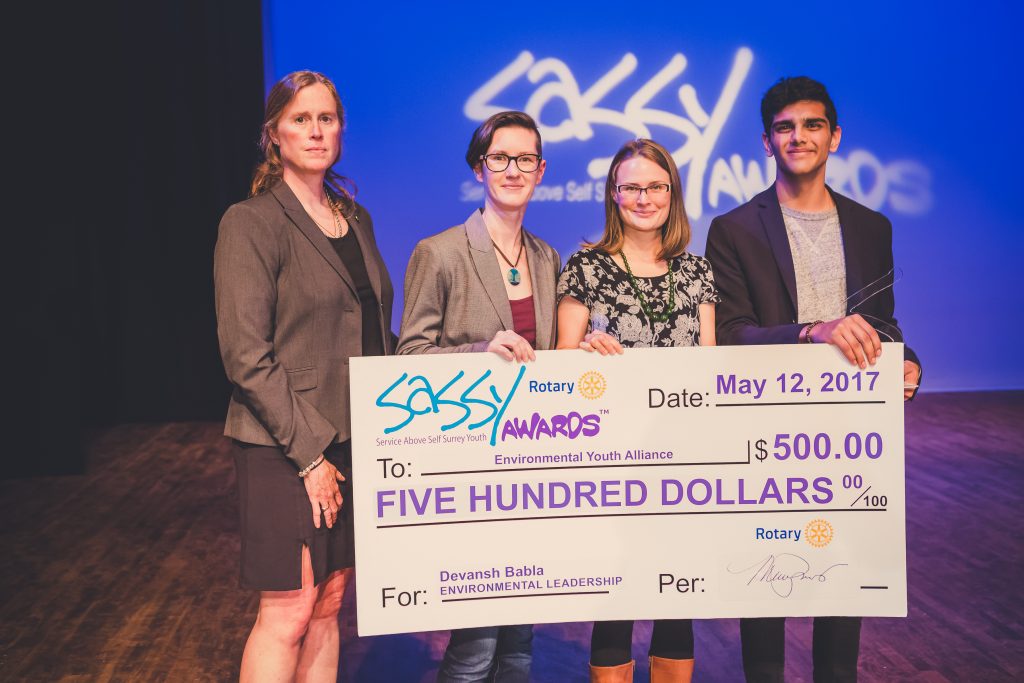 ___________________________________________________________________
The 2017 Environmental Leadership awards was sponsored by McElhanney Consulting Ltd.