SUSTAINING PARTNER

_____________________________________________
ACADEMIC PARTNER
Kwant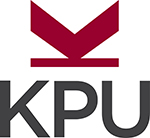 len Polytechnic University
Established by the government of British Columbia in 1981, Kwantlen, now Kwantlen Polytechnic University, has four campuses located in the Metro Vancouver region of British Columbia. KPU offers bachelor's degrees, associate degrees, diplomas, certificates and citations in more than 120 programs. Almost 20,000 students annually attend courses at KPU campuses in Surrey, Richmond, Langley and Cloverdale
Kwantlen Polytechnic University currently offers a range credentials, many of which are completely unique, to successfully meet the evolving needs of regional and global employment markets. Students have the opportunity to bridge certificate and diploma credentials into bachelor's degrees, creating the option of academic and professional enhancement of applied and technical programs. kpu.ca
_____________________________________________
SILVER SPONSORS

Stewart Peddemors is an Award winning Realtor. Continually in the top of his field and well respected for his advice and insight. As a Real Estate Advisor Stewart brings a wealth of experience and a hard work ethic to have successful results for all his clients. Stewart is a well known Pumpkin and Sandcarver who uses his artistic skills to bring joy to others. Stewart gets a lot of satisfaction from supporting Rotary and community projects. His support of the community has been a long tradition. Stewart believes in giving back to community in which you live and derive success.

Windsor Square is located at 1959 152nd Street between 19th and 20th Ave in South Surrey.  We are proud to represent a diverse community of Healthcare Specialists,  Professional Offices, an eclectic mix of Retail Specialty Shops,  Home Improvement, Restaurants, a Gluten Free Bakery, Fitness Facilities, and a Veterinary Clinic for your family pet………..there is something for everyone!
The Canadian Western Bank is a bank that is based in Edmonton, and which operates primarily in western Canada. The bank serves personal and commercial clients in Western Canada.
_____________________________________________
MEDIA SPONSORS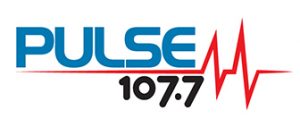 From the bridges to the borders, all things South of the Fraser. This is 107.7 Pulse FM. Bringing you today's Music, News and Views.

The Surrey Now News Leader  publishes every Wednesday and Friday and is one of the largest community newspaper titles in Western Canada.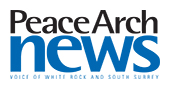 Twice weekly paper covering local events and concerns in the White Rock – South Surrey area. News, opinions, classified ads, sports and entertainment.
_____________________________________________
AWARD SPONSORS

_____________________________________________
AWARD SPONSORS

_____________________________________________
AWARD SPONSORS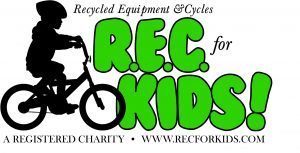 _____________________________________________
AWARD SPONSORS