Gurmehak Bhourji: Gurmehak is a 16 year student at Panorama Ridge Secondary School.  She plays two traditional Indian instruments and performs vocals at the YACOS's Canvas Coffee House, at Sikh Temples and at Laurel Place (hospice society).  She has an interest in photography participating in Just Doors and organized her school's very first art exhibition of works from her school community.  She is currently Chair of the Youth Arts Council of Surrey (YACOS). She has organized events such as Surrey Shines, the YES Fashion Show, the Write On playwright contest and the seasonal Canvas Coffee Houses. In addition, she promotes the importance of eating a healthy diet amongst youth organizing 10 workshops for preparing healthy meals.
Gurmehak chose the Youth Arts Council of Surrey (Arts Council of Surrey) as her designated charity.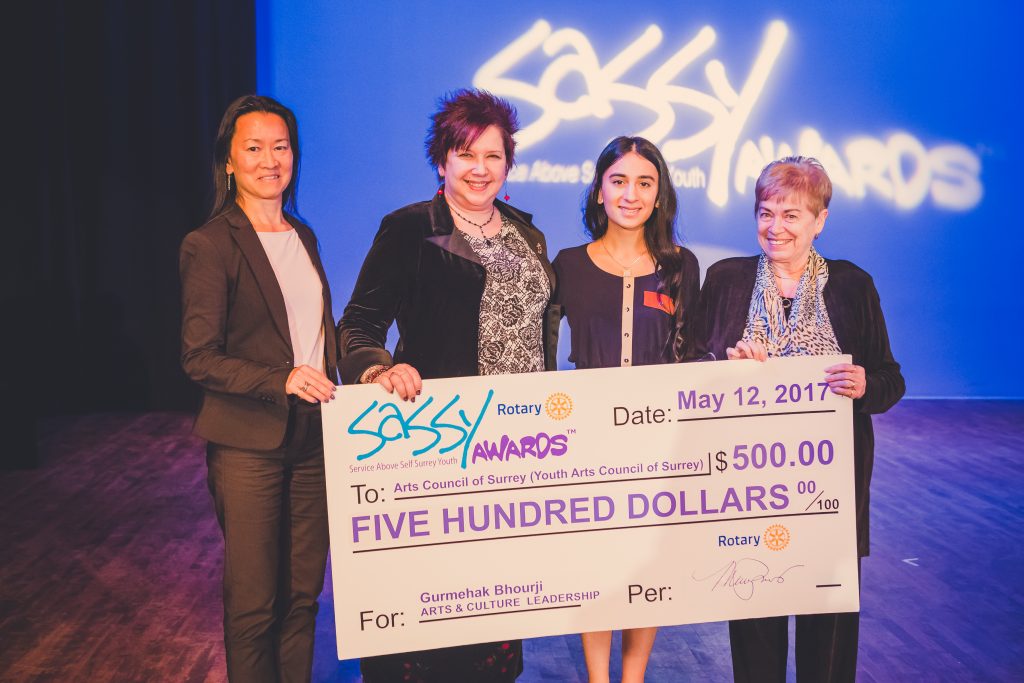 ___________________________________________________________________
2017 Arts & Culture award was sponsored by Kwantlen Polytechnic University.