SUSTAINING PARTNER


The Future Lives Here
Surrey is located in British Columbia, Canada, on the Lower Mainland just south of the Fraser River. Our city is a destination for families, individuals and businesses. We are a diverse community that speaks more than 100 different languages, and we are a growing city that welcomes about 1,000 new residents each month. Surrey is also a youthful city, with one-third of our population under the age of 19.
_____________________________________________
ACADEMIC PARTNER
Kwant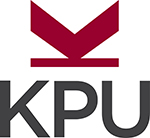 len Polytechnic University
Established by the government of British Columbia in 1981, Kwantlen, now Kwantlen Polytechnic University, has four campuses located in the Metro Vancouver region of British Columbia. KPU offers bachelor's degrees, associate degrees, diplomas, certificates and citations in more than 120 programs. Almost 20,000 students annually attend courses at KPU campuses in Surrey, Richmond, Langley and Cloverdale
Kwantlen Polytechnic University currently offers a range credentials, many of which are completely unique, to successfully meet the evolving needs of regional and global employment markets. Students have the opportunity to bridge certificate and diploma credentials into bachelor's degrees, creating the option of academic and professional enhancement of applied and technical programs. kpu.ca
_____________________________________________
ENTERTAINMENT SPONSOR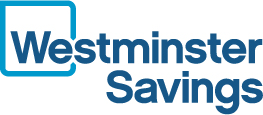 As one of Canada's largest credit unions, Westminster Savings is dedicated to providing full financial services to the residents of Metro Vancouver.
At Westminster Savings, we exist to serve the needs of our customers and help advise, empower and enable them so they can achieve their most important goals, however large or small they may be.
_____________________________________________
GOLD SPONSORS


Stewart Peddemors is an Award winning Realtor. Continually in the top of his field and well respected for his advice and insight. As a Real Estate Advisor Stewart brings a wealth of experience and a hard work ethic to have successful results for all his clients. Stewart is a well known Pumpkin and Sandcarver who uses his artistic skills to bring joy to others. Stewart gets a lot of satisfaction from supporting Rotary and community projects. His support of the community has been a long tradition. Stewart believes in giving back to community in which you live and derive success.
_____________________________________________
MEDIA SPONSORS

The Surrey Now News Leader  publishes every Wednesday and Friday and is one of the largest community newspaper titles in Western Canada.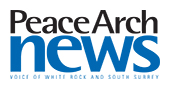 Twice weekly paper covering local events and concerns in the White Rock – South Surrey area. News, opinions, classified ads, sports and entertainment.
_____________________________________________
AWARD SPONSORS
Environmental Leadership Award


Established in 1910, McElhanney is an employee-owned company that provides surveying, engineering, GIS & remote sensing, community planning, landscape architecture, and environmental services. We have 25+ locations across Western Canada, and specialty satellite offices in Ontario, Newfoundland and Labrador, and Florida (USA), to service the transportation & transit, cities & communities, and energy & resources sectors. We operate locally in the communities where we live and work and share staff resources from across our company.
At McElhanney, we work closely with our clients and partners and take on their challenges like they're our own. Our clients choose us because of our commitment to safety and quality service, because our relationships are rooted in trust, and because our capable teams have the excitement and skill to tackle challenging problems.
We value hiring and keeping great people, attaining operational excellence, and delivering outstanding work to our valued clients. It's what drives us forward every day.
www.mcelhanney.com
_____________________________________________
AWARD SPONSORS
Youth Leadership Award


Save-On-Foods is part of the Overwaitea Food Group, whose legacy of outstanding value and customer service began over 100 years ago, right here in Western Canada. To this day, we remain committed to our customers – in fact, we go so far as to pledge that we'll go the extra mile, each and every day. See pledges from your Save-On-Foods at goestheextramile.com.
_____________________________________________
AWARD SPONSORS
Sports Leadership Award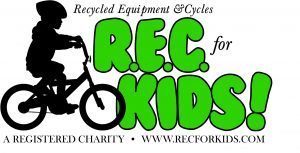 Our mission is to provide reconditioned sports and recreational equipment to children in need in Surrey, White Rock, Langley, Cloverdale and North Delta.
www.recforkids.com

_____________________________________________
AWARD SPONSORS
Overcoming Adversity Award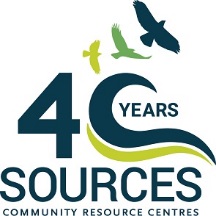 Sources Community Resources Society is a community-based non-profit organization. We have been providing help, encouragement and hope for individuals and families in White Rock, Surrey, Delta, Langley, Prince George and beyond for 40 years.
We touch the lives of close to 40,000 individuals and families across the Lower Mainland and Northern British Columbia every year. To serve them, our team of dedicated staff and devoted volunteers offer a variety of social wellness programs and services through 20 locations, including Community Resource Centres, that are continually expanding to meet individual and community needs.