SUSTAINING PARTNER

The Future Lives Here
Surrey is located in British Columbia, Canada, on the Lower Mainland just south of the Fraser River. Our city is a destination for families, individuals and businesses. We are a diverse community that speaks more than 100 different languages, and we are a growing city that welcomes about 1,000 new residents each month. Surrey is also a youthful city, with one-third of our population under the age of 19.
_____________________________________________
ACADEMIC PARTNER
Kwant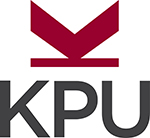 len Polytechnic University
Established by the government of British Columbia in 1981, Kwantlen, now Kwantlen Polytechnic University, has four campuses located in the Metro Vancouver region of British Columbia. KPU offers bachelor's degrees, associate degrees, diplomas, certificates and citations in more than 120 programs. Almost 20,000 students annually attend courses at KPU campuses in Surrey, Richmond, Langley and Cloverdale
Kwantlen Polytechnic University currently offers a range credentials, many of which are completely unique, to successfully meet the evolving needs of regional and global employment markets. Students have the opportunity to bridge certificate and diploma credentials into bachelor's degrees, creating the option of academic and professional enhancement of applied and technical programs. kpu.ca
_____________________________________________
ENTERTAINMENT SPONSOR

Stewart Peddemors is an Award winning Realtor. Continually in the top of his field and well respected for his advice and insight. As a Real Estate Advisor, Stewart brings a wealth of experience and a hard work ethic to have successful results for all his clients. Stewart is a well known pumpkin and sand carver who uses his artistic skills to bring joy to others.
Stewart gets a lot of satisfaction from supporting Rotary and various community projects. His support of the White Rock community has been a long tradition.  He believes in giving back to the community where you live and derive success from.
_____________________________________________
MEDIA SPONSORS

The Surrey Now News Leader  publishes every Wednesday and Friday and is one of the largest community newspaper titles in Western Canada.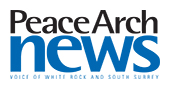 Twice weekly paper covering local events and concerns in the White Rock – South Surrey area. News, opinions, classified ads, sports and entertainment.
_____________________________________________
AWARD SPONSORS
Environmental Leadership Award


Established in 1910, McElhanney is an employee-owned company that provides surveying, engineering, GIS & remote sensing, community planning, landscape architecture, and environmental services. We have 25+ locations across Western Canada, and specialty satellite offices in Ontario, Newfoundland and Labrador, and Florida (USA), to service the transportation & transit, cities & communities, and energy & resources sectors. We operate locally in the communities where we live and work and share staff resources from across our company.
At McElhanney, we work closely with our clients and partners and take on their challenges like they're our own. Our clients choose us because of our commitment to safety and quality service, because our relationships are rooted in trust, and because our capable teams have the excitement and skill to tackle challenging problems.
We value hiring and keeping great people, attaining operational excellence, and delivering outstanding work to our valued clients. It's what drives us forward every day.
www.mcelhanney.com
_____________________________________________
AWARD SPONSORS
Youth Leadership Award


Save-On-Foods is part of the Overwaitea Food Group, whose legacy of outstanding value and customer service began over 100 years ago, right here in Western Canada. To this day, we remain committed to our customers – in fact, we go so far as to pledge that we'll go the extra mile, each and every day. See pledges from your Save-On-Foods at goestheextramile.com.
_____________________________________________
AWARD SPONSORS
Sports & Recreation Leadership Award


Where we started. Where we're going.
1940
Our roots go back to the 1940s in British Columbia when banks made it difficult for people to get loans. Credit unions were established in communities across the province to make banking fair and accessible.
2000-2002
After several amalgamations of our founding credit unions, three leading organizations emerged, all determined to deliver even more help to their members and communities. Between 2000 and 2002 Pacific Coast Savings on Vancouver Island, Richmond Savings, and Surrey Metro Savings united to become Coast Capital Savings.
Today
We've delivered over 75 years of simple financial help and look forward to delivering 75 more. We're Canada's largest credit union by membership with over 52 branches serving 543,000 members in Metro Vancouver, Fraser Valley, Vancouver Island and the Okanagan.
_____________________________________________
AWARD SPONSORS
Overcoming Adversity Award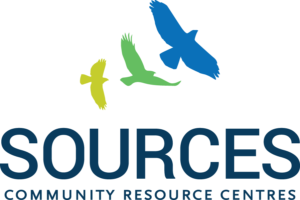 The Sources Foundation works with the community to raise funds to support the work of Sources Community Resources Society. The Foundation is a non-political, non-governmental charitable institution and public foundation governed by a dedicated Board of Directors who serve voluntarily to represent our community. We operate independently of the Society.
Before we became the Sources Foundation, we were known as the Peace Arch Community Services (PACS) Foundation.   For over 23 years, the PACS Foundation supported the Peace Arch Community Services Society before it was merged into Sources Community Resources Society in the spring of 2010.
Now, with the naming alignment of the Society and the Foundation, we hope to evolve into a stronger organization under the Sources identity as a dependable source of help for individuals and families in need to fulfill our shared mission: Creating Social Wellness in Our Community.
Since 1992, fundraising efforts, bequests, corporate and individual donations have helped us to build a new food bank, maintain a volunteer dental clinic for low-income persons, run an in-demand hot lunch program and much more.
The Foundation's programs are delivered through the Sources Community Resource Centres, which are located and operate within White Rock, Surrey, Delta, Langley and Prince George. Many of our programs receive government funding for some initiatives, but many are entirely community funded. A priority of the Sources Foundation is to fund these programs.